JELLY SMASH & SPLASH
Our first ever Jelly Smash!!!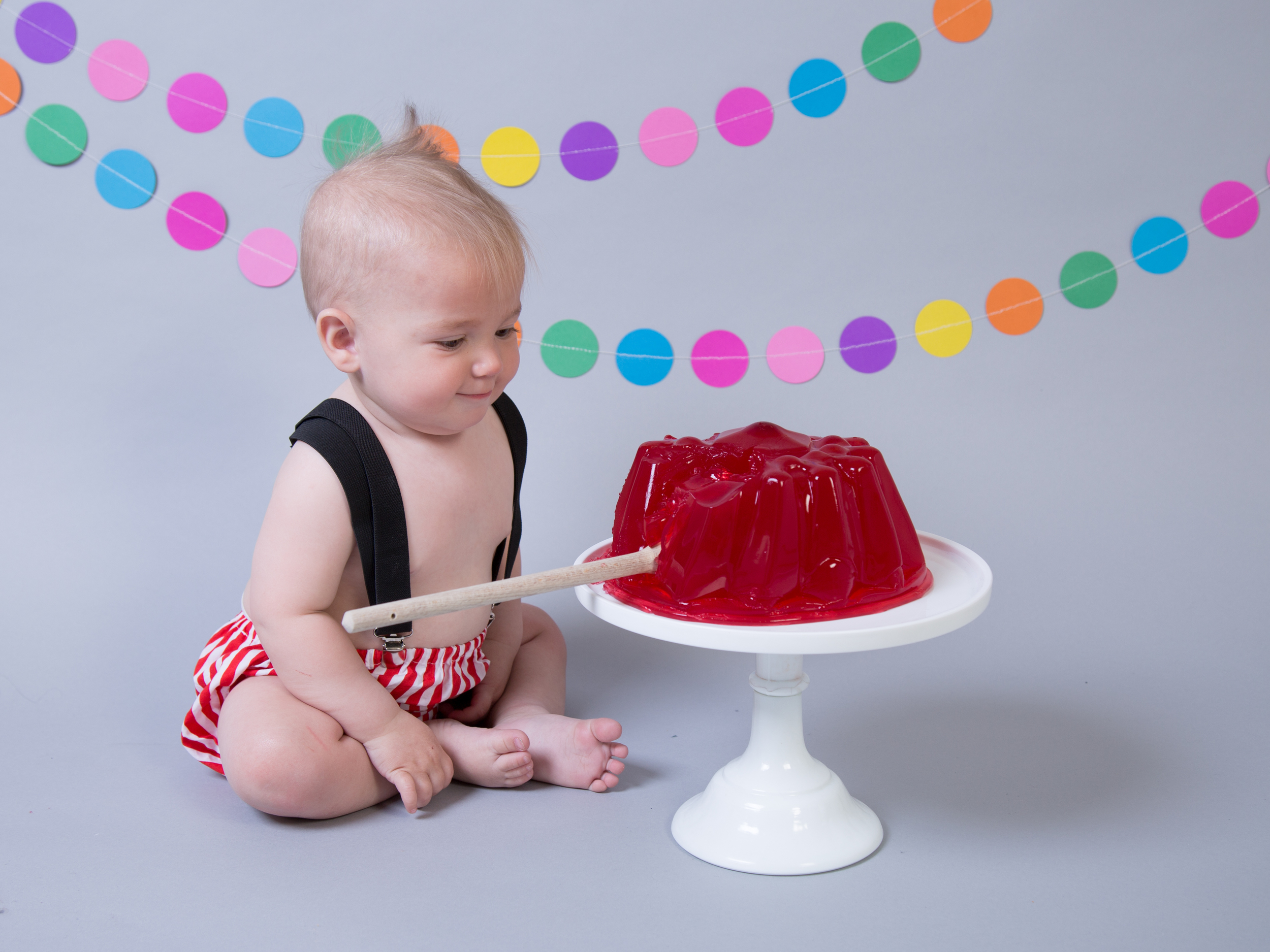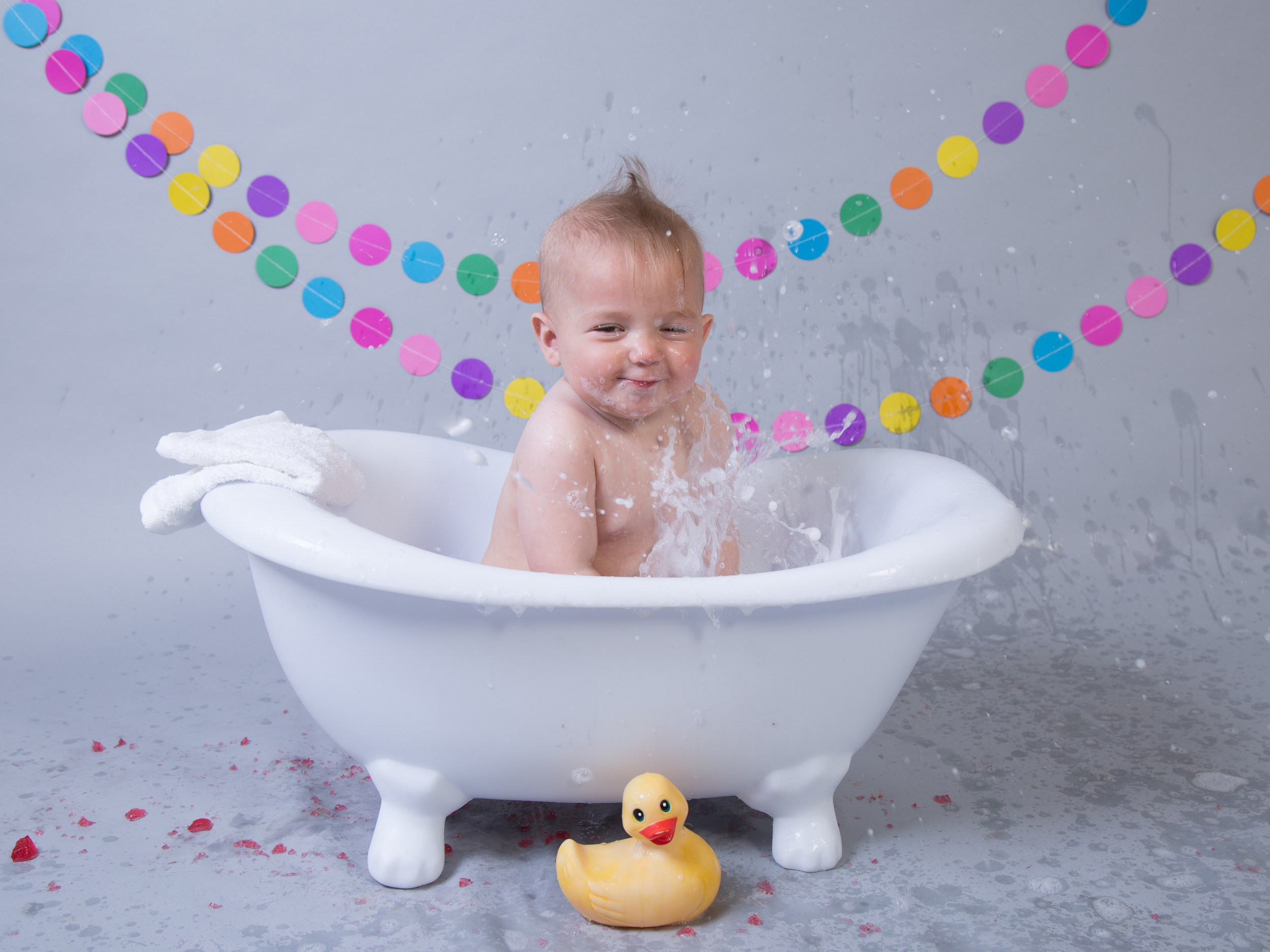 Click the photo to move onto the next
Some kids love cake but some don't seem to like it very much, possibly caused by the advice these days not to give our children too much sugar.
The Jelly Smash was born out of a few parents' concerns regarding the sweetness of cakes. They say a little of what you fancy doesn't harm but due to these concerns, the SUGAR-FREE JELLY SMASH is now on offer!
So George was our guinea pig. He is a lovely smiley little boy who loves posing for photographs but unfortunately wasn't keen on the jelly! If you do want to do a jelly smash, I would advise getting a pot of pre-made jelly and tipping the whole pot onto their high-chair tray and watch while they handle and eat. Some children don't like the feel or the wobble of the jelly itself though may eat it from a spoon.
Jelly aside, with the help of a packet of Quavers, George had a fab photo session with some great results. He adored splashing in the warm water and bubbles to get clean and the place was soaking wet afterwards. Thank you George!
Jelly Smashes are incorporated into the same packages as Cakes Smashes and all the cake smash sets can be used in the same way.